BREAKFAST - EBOOK
---
I always start each of my days with a good breakfast! I like to imagine and create recipes for the morning meal, that's why I decided to group my best healthy breakfast recipes in a digital booklet.
It contains some practical information on this important meal (its role, its ideal composition, etc.) as well as ideas for savory and sweet recipes. You will discover both ideal recipes for busy mornings and inspirations for your Sunday brunches.
On the menu : savory muffins, crisp, smoothie bowl, toast, pancakes, burrito, and more! Say hello to varied, tasty and nutritious breakfasts.
Here are the 12 exclusive recipes that you will find in this superbeBook :
Egg, kale, feta & bruschetta muffins
Apple & strawberry breakfast crisp
Pineapple & Lime Smoothie Bowl
Apricot, raisin & honey muesli
Sweet and savory grilled cheese
Apple & blueberry camelina pudding
Tomato & basil toast
morning burritos
protein pancakes
Mushroom & arugula omelet
Breakfast pizza
Overnight oatmeal pina colada
Your lunches will never be the same again!
* No refund will be possible on this type of product (digital content).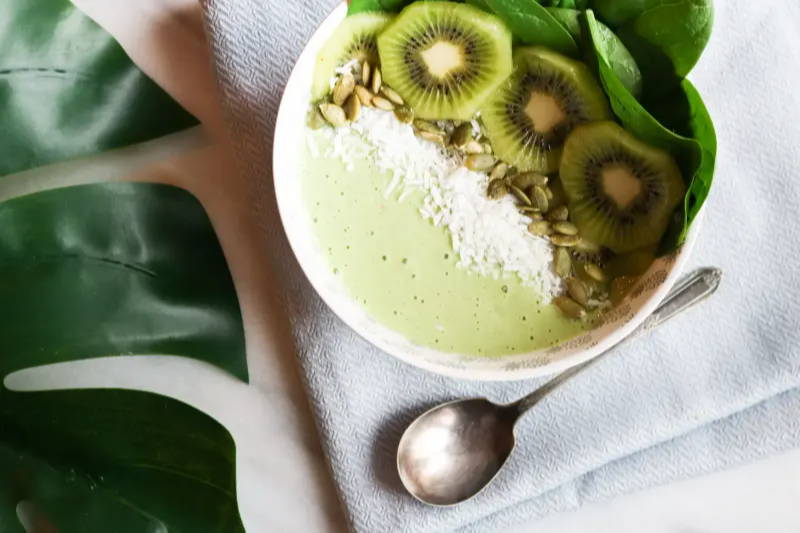 Delivery available QC and ON
Free delivery on orders of $150 and more, and for all subscriptions.


Minimum order is $75, except for digital products such as booklets and webinars.


A $9.99 delivery charge applies to orders between $75 and $149.99, except for subscriptions and digital products which have no shipping charge.


Delivery is available throughout Quebec and Ontario, except in a few more remote areas.


Deliveries are made on Tuesdays and Thursdays between 7 am and 7 pm. You can select your delivery date during the ordering process. It sometimes happens that orders are delivered the day after the selected day, do not worry because the temperature is maintained accordingly. Please contact us and we will be happy to share the tracking of your delivery.

- To receive a delivery on Tuesday, the deadline for ordering is the Friday before, at noon.

- To receive a delivery on Thursday, the order deadline is midnight Monday.
Your meals are placed in coolers with dry ice added. This is a safe process that has been proven over the years! This ensures that your meals remain at the correct temperature during transport until the boxes are opened. Then simply place the meals in the freezer immediately. It is very important not to pick up the dry ice bags directly in your hands. Let the dry ice evaporate in a ventilated area before handling the bags.


Be sure to provide us with a complete and accurate address. You are responsible for your package and the delivery address you provided when you placed your order. Only one delivery address can be noted.


Are you at work or out of town on the day of your delivery? Tell us a safe place to drop off the merchandise (e.g. behind the house, in the garage or on the balcony) and all you have to do is pick it up when you get home!