BALANCED PROGRAM 4 WEEKS
---
You want to get back to a healthy eating routine, but you don't know where to start

I suggest you start with my Balance program: 4 weeks of recipes as delicious as they are simple to make, as well as a menu to follow. Eating well has never been easier!


Booklet available for download only.

No refunds will be accepted (automatic downloadable content)


*To know when ordering the digital booklet:
1) You will be asked for a delivery date, however you will have access to the content immediately after the transaction in the Your Account section. A download link will also be emailed to you.
2) Your digital booklet will be available in PDF format.
3) You will be able to consult your 4-week menu with Acrobat Reader or any other free software capable of reading PDFs.
4) Transfer your booklet to your cell phone or tablet and you can access it from anywhere!
**All rights reserved, including the rights of reproduction anywhere and in any form.

Excerpt from the booklet: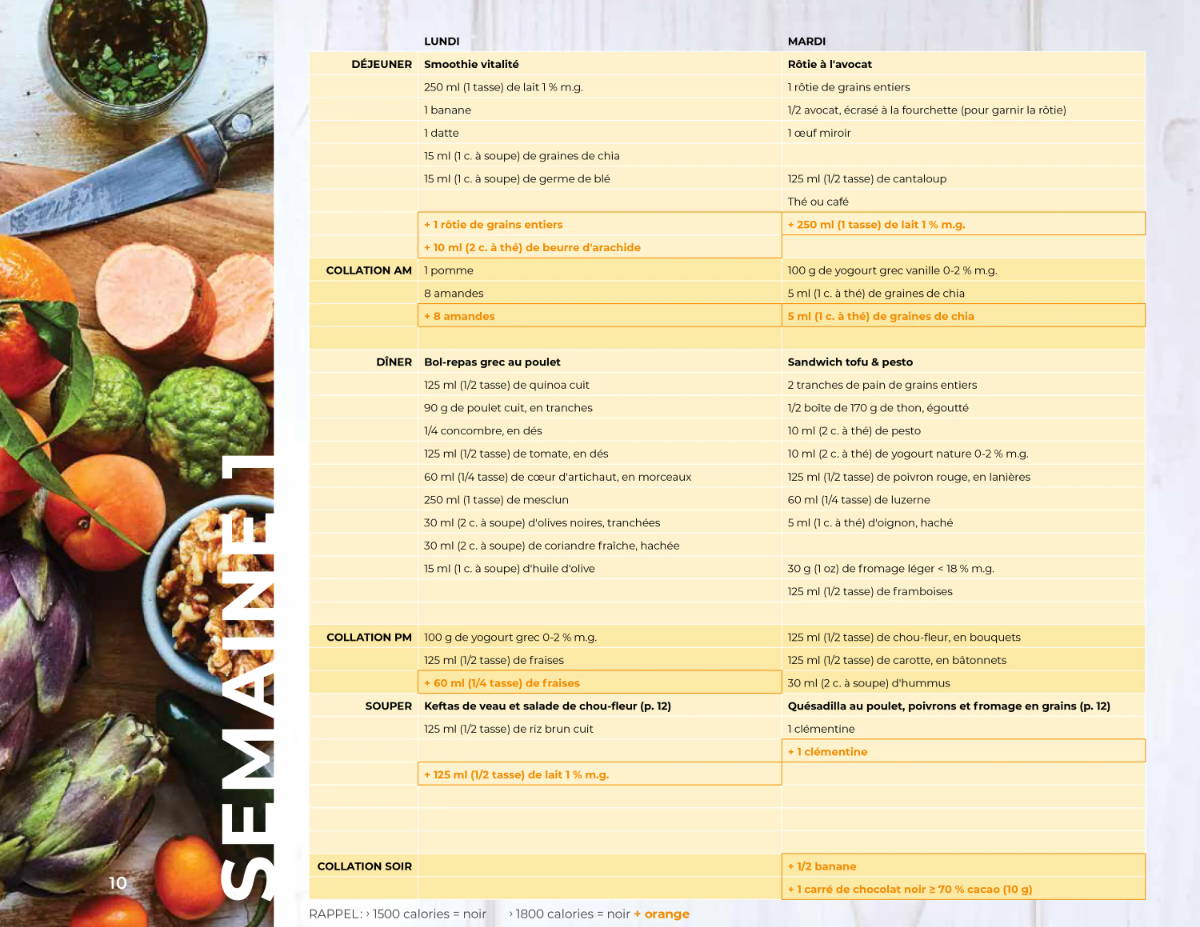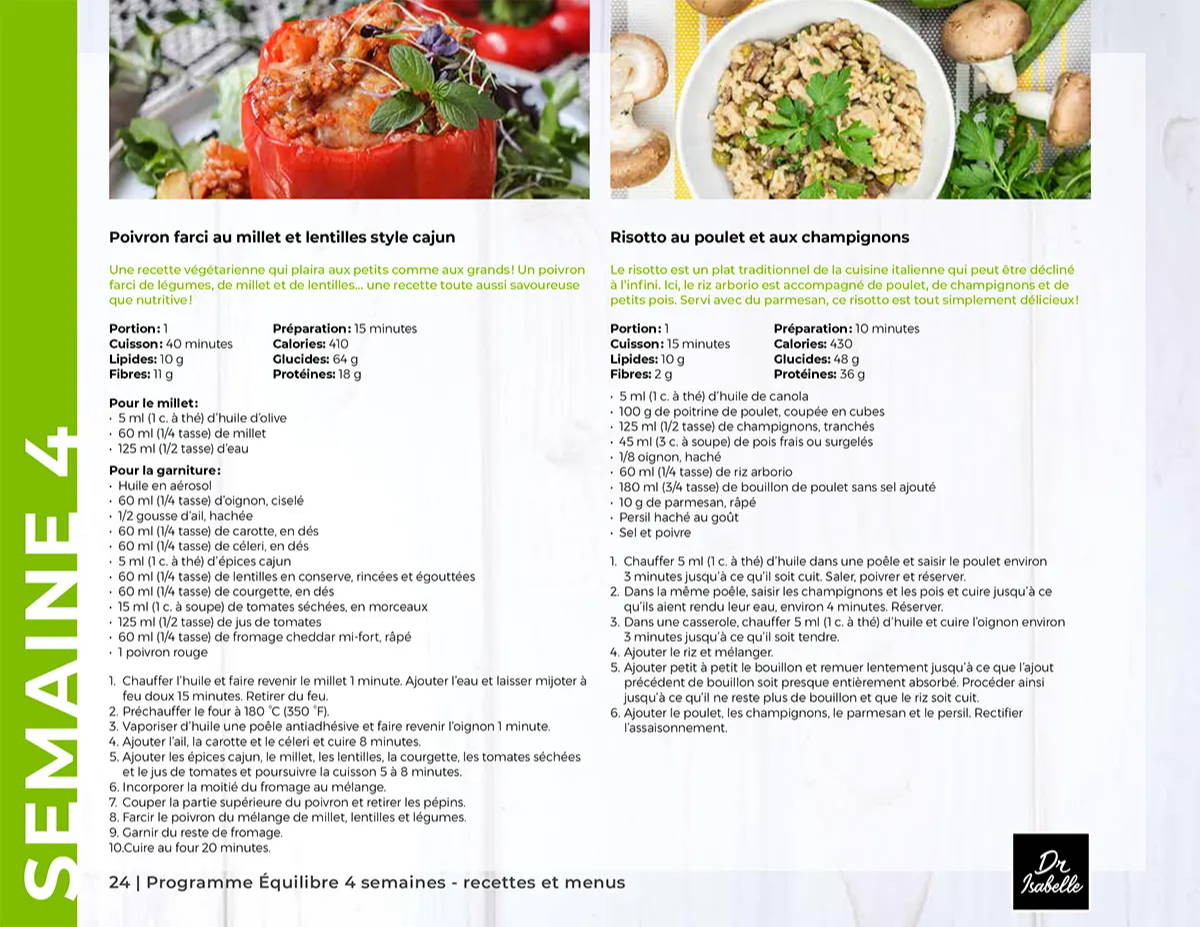 Delivery available QC and ON
Free delivery on orders of $150 and more, and for all subscriptions.


Minimum order is $75, except for digital products such as booklets and webinars.


A $9.99 delivery charge applies to orders between $75 and $149.99, except for subscriptions and digital products which have no shipping charge.


Delivery is available throughout Quebec and Ontario, except in a few more remote areas.


Deliveries are made on Tuesdays and Thursdays between 7 am and 7 pm. You can select your delivery date during the ordering process. It sometimes happens that orders are delivered the day after the selected day, do not worry because the temperature is maintained accordingly. Please contact us and we will be happy to share the tracking of your delivery.

- To receive a delivery on Tuesday, the deadline for ordering is the Friday before, at noon.

- To receive a delivery on Thursday, the order deadline is midnight Monday.
Your meals are placed in coolers with dry ice added. This is a safe process that has been proven over the years! This ensures that your meals remain at the correct temperature during transport until the boxes are opened. Then simply place the meals in the freezer immediately. It is very important not to pick up the dry ice bags directly in your hands. Let the dry ice evaporate in a ventilated area before handling the bags.


Be sure to provide us with a complete and accurate address. You are responsible for your package and the delivery address you provided when you placed your order. Only one delivery address can be noted.


Are you at work or out of town on the day of your delivery? Tell us a safe place to drop off the merchandise (e.g. behind the house, in the garage or on the balcony) and all you have to do is pick it up when you get home!