Good Start Kit
---
You want to adopt a healthy lifestyle but you don't know where to start? I have the perfect solution for you: my GOOD START set.
Here is what I offer you:
6 webinars + 2 recipe and menu booklets for 4 weeks + 2 lunch and snack recipe eBooks!

Wondering if this set is for you?
The answer is yes if…
✨You want to improve your lifestyle but you don't know where to start.
✨You find it very complex to lose weight and you no longer know what to believe (you will find the answer in our webinars!).
✨You are tired of asking yourself the question what to eat for dinner and you dream of enjoying a monthly menu, created by a team of nutritionists..
✨You are always looking for new healthy recipes!
I confirm it to you, this set gives you access toa lot of quality content, at a low price. Hurry before the starting promotion ends!
---
6 webinars to enrich your nutrition knowledge.
These webinars will allow you to learn more about different aspects of nutrition thanks to my various professionals and guest speakers, all experts in their field. Availableible from the moment of purchase, you can listen to them and listen to them again when and as many times as you want!

---
2 digital booklets (recipes with detailed menus) to facilitate your daily diet.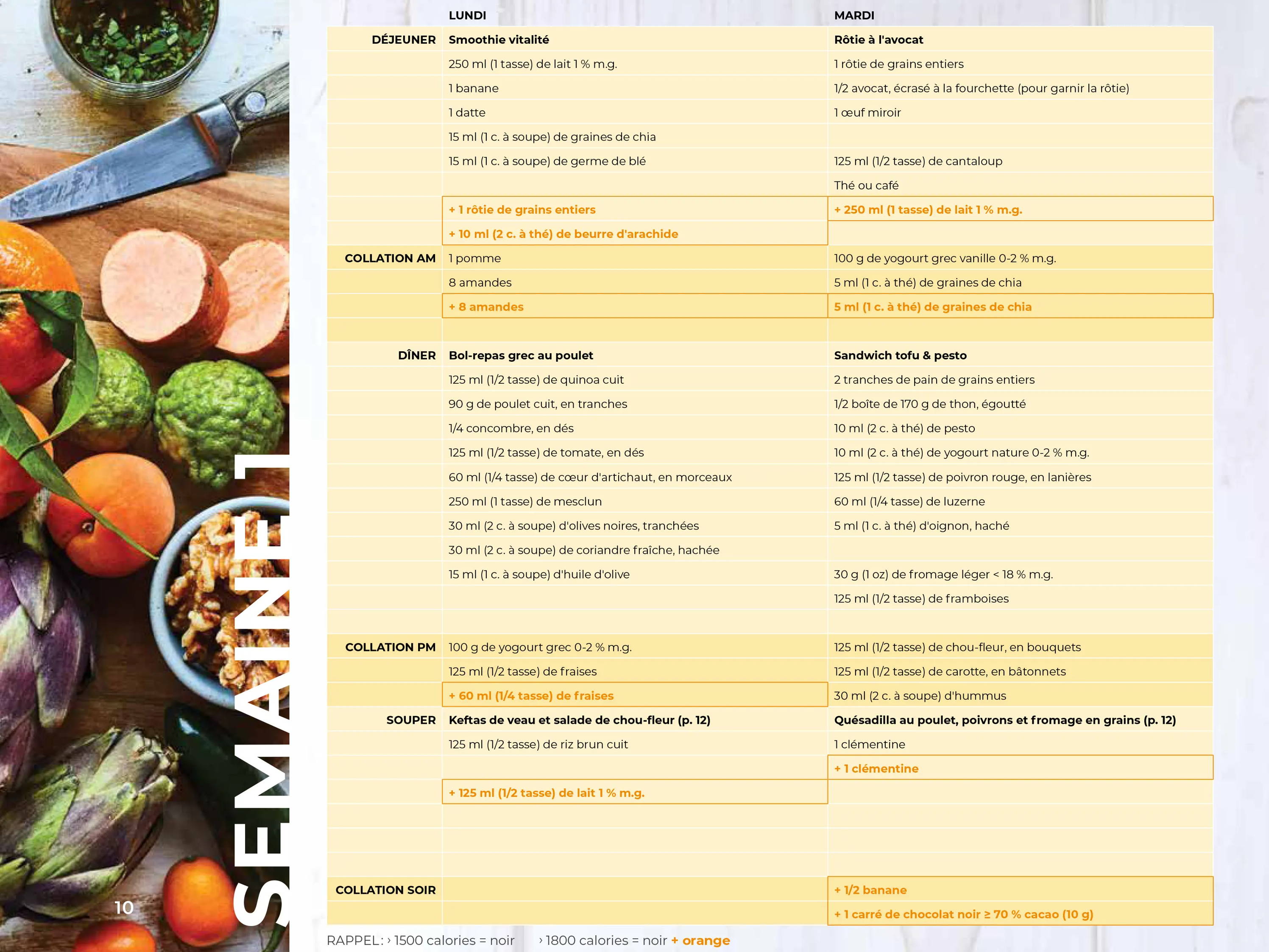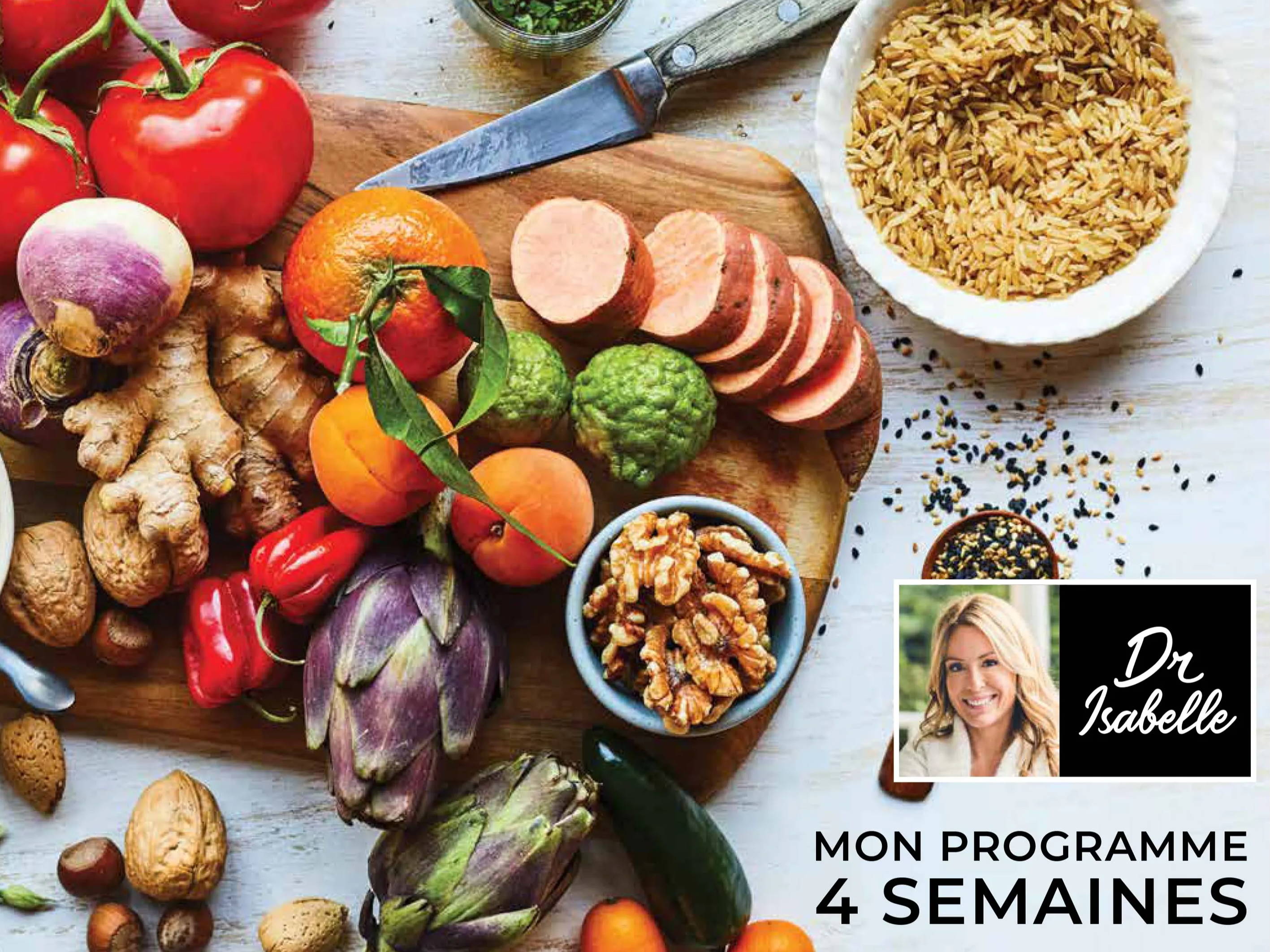 My 2 digital booklets are turnkey. In my 2 editions, you will find a grocery list, complete recipes in order to follow a detailed 4-week plan, a menu chosen according to your energy needs as well as several tips and tricks.
So you can focus on achieving your goals for the next 2 months!
---

You lack inspiration for your lunches and snacks?
I have concocted 2 e-books for you that bring together several delicious and easy-to-cook recipes.


Here is an overview of the exclusive recipes that you will find in my 2 eBooks:
Egg, kale, feta & bruschetta muffins

Apple & strawberry breakfast crisp

Pineapple & Lime Smoothie Bowl

protein pancakes

Breakfast pizza

Kale chips, salt & vinegar

Cranberry & Lemon Energy Balls

Peanut Butter & Banana Mug Cake

Homemade hummus, without tahini

Blueberry, Lemon & Matcha Muffins
Admit that your mouth is watering!

Order your set now to start January with pleasure and simplicity!
* No refund will be possible on this type of product (digital content).
Delivery available QC and ON
Free delivery on orders of $150 and more, and for all subscriptions.


Minimum order is $75, except for digital products such as booklets and webinars.


A $9.99 delivery charge applies to orders between $75 and $149.99, except for subscriptions and digital products which have no shipping charge.


Delivery is available throughout Quebec and Ontario, except in a few more remote areas.


Deliveries are made on Tuesdays and Thursdays between 7 am and 7 pm. You can select your delivery date during the ordering process. It sometimes happens that orders are delivered the day after the selected day, do not worry because the temperature is maintained accordingly. Please contact us and we will be happy to share the tracking of your delivery.

- To receive a delivery on Tuesday, the deadline for ordering is the Friday before, at noon.

- To receive a delivery on Thursday, the order deadline is midnight Monday.
Your meals are placed in coolers with dry ice added. This is a safe process that has been proven over the years! This ensures that your meals remain at the correct temperature during transport until the boxes are opened. Then simply place the meals in the freezer immediately. It is very important not to pick up the dry ice bags directly in your hands. Let the dry ice evaporate in a ventilated area before handling the bags.


Be sure to provide us with a complete and accurate address. You are responsible for your package and the delivery address you provided when you placed your order. Only one delivery address can be noted.


Are you at work or out of town on the day of your delivery? Tell us a safe place to drop off the merchandise (e.g. behind the house, in the garage or on the balcony) and all you have to do is pick it up when you get home!